Finding Sväng was like discovering a hidden treasure. Designed in 1976 by Claes Nordenstam, the fiercely original alphabet only existed as drawings on paper. As soon as we saw it, we knew we had to bring it back to life.
After a rich and diverse former career as a painter, designer, illustrator, and inventor, 75-year old Claes Nordenstam now is a full-time painter and jazz musician. Studying art under Erik Lindegren—a gifted lettering artist and author of several books on letter design—inspired Nordenstam to draw a few typefaces. Originally called Quickstep, Sväng was his initial foray into type design.
We feel Sväng is one of the most original display faces from the 1970s. Exploring concepts similar to Aldo Novarese's Stop and Othmar Motter's Motter Tektura, it is more versatile and can be used for a broader range of applications. By removing parts of the letters, Nordenstam created surprising stencil letterforms. The dynamic geometric shapes display a strong '70s vibe that is impossible to ignore.
After remaining hidden for over forty years, Sväng can't wait to come out and play.
ABCDEFGHIJKLMNOPQRSTUVWXYZ
abcdefghijklmnopqrstuvwxyz
1234567890@&!?#$€%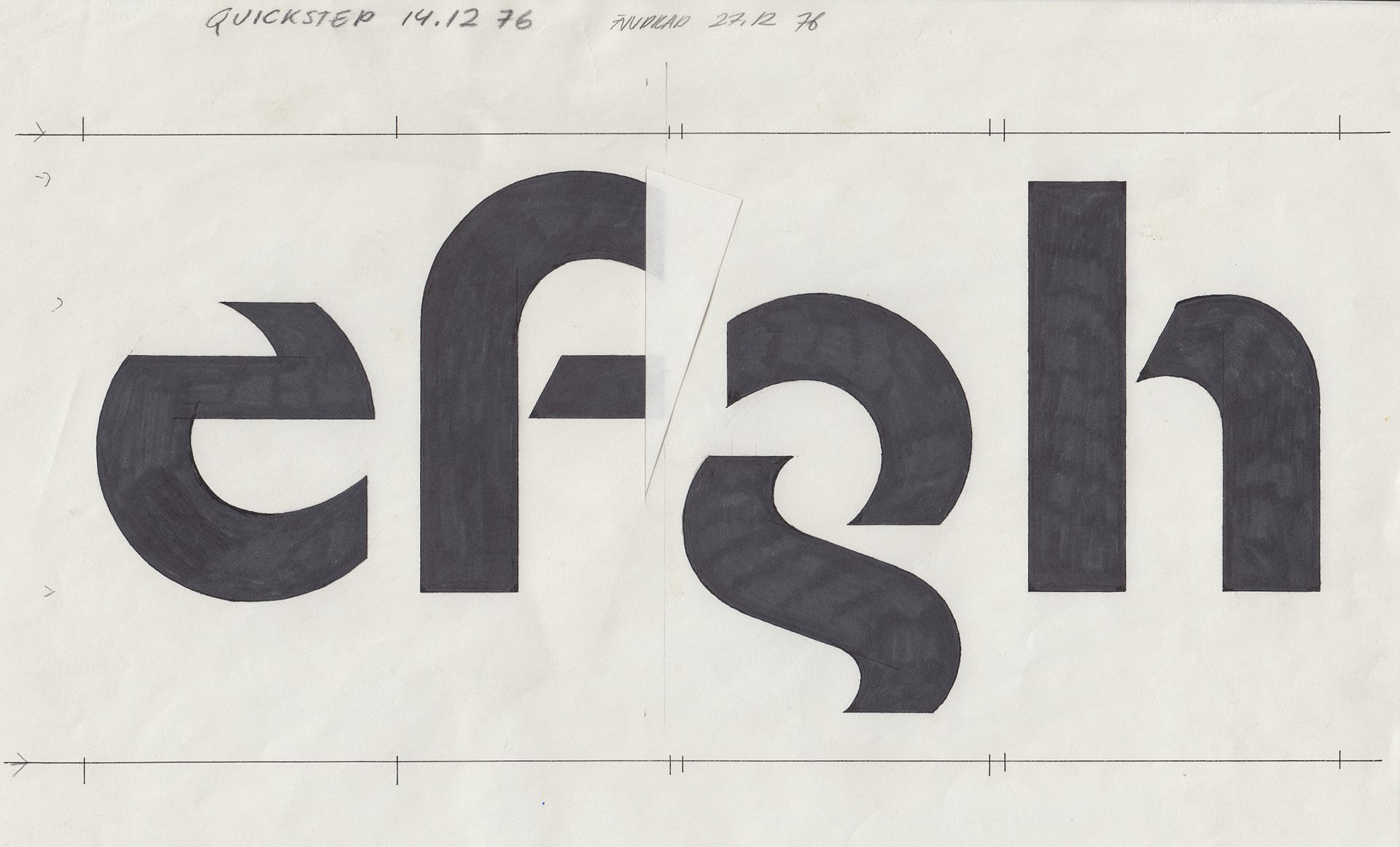 La det swinge til du mister all kontroll
We feel Sväng is one of the most original display faces from the 1970s. Exploring concepts similar to Aldo Novarese's Stop and Othmar Motter's Motter Tektura, it is more versatile and can be used for a broader range of applications
AÁĂÂÄÀĀĄÅÃÆBCĆČÇĊDÐĎĐEÉĚÊËĖÈĒĘFGĞĢĠHĦIÍÎÏİÌĪĮJKĶLĹĽĻŁMNŃŇŅŊÑOÓÔÖÒŐŌØÕŒPÞQRŔŘŖSŚŠŞȘẞTŦŤŢȚUÚÛÜÙŰŪŲŮVWẂŴẄẀXYÝŶŸỲZŹŽŻaáăâäàāąåãæbcćčçċdðďđeéěêëėèēęfgğģġhħiıíîïìīįjȷkķlĺľļłmnńňņŋñoóôöòőōøõœpþqrŕřŗsśšşșßtŧťţțuúûüùűūųůvwẃŵẅẁxyýŷÿỳzźžż